Catch That Leprechaun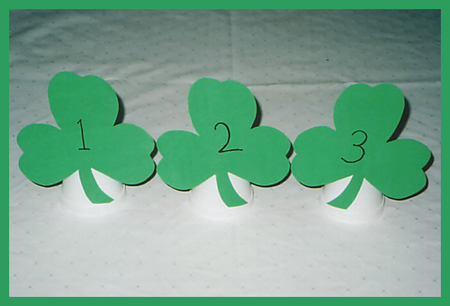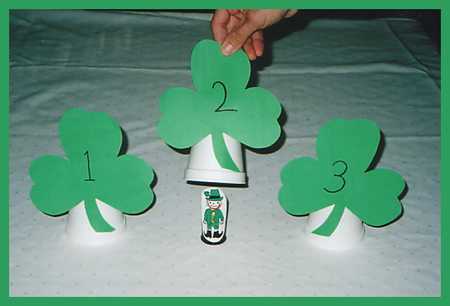 Catch That Leprechaun
Materials Needed:

Markers, Colored Pencils, or Crayons


Empty 35mm Film Canister


Green Construction Paper


3 Styrofoam Cups


Glue

Template
What To Do:

Using the template, make a copy of the Leprechaun onto white paper.


Using the template, trace and cut out shamrocks onto green construction paper.


Take lid off film canister and turn upside down. (By removing the lid, the canister fits better under cup.)


Cut out Leprechaun by cutting an oval around him.


Color Leprechaun.


Glue Leprechaun to side of film canister.


Write a different number (or letter) on each of the three shamrocks.


Turn the cups upside down.


Glue one shamrock to each cup.


Hide Leprechaun under one of the cups. Have someone guess what cup it is under.
[

Back

] [

Send to a friend

] [

Print Preview

]
Comments
Be the first to leave a comment! (Note: You must be logged in to leave a comment.)