Clothespin Caterpillar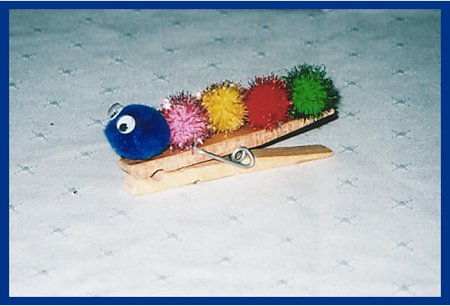 Clothespin Caterpillar
Materials Needed:

Pom-Poms (different colors)


7mm Wiggly eyes


Clip clothespins


Glue
What to Do:

Instruct children to glue:
- Pom-poms in a row on one side of clothespin.
- Glue wiggly eyes on "Head" pompom.
- Glue a magnet strip to the bottom of clothespin to create a refrigerator magnet.
[

Back

] [

Send to a friend

] [

Print Preview

]
Comments
Be the first to leave a comment! (Note: You must be logged in to leave a comment.)