Evaporated Milk Egg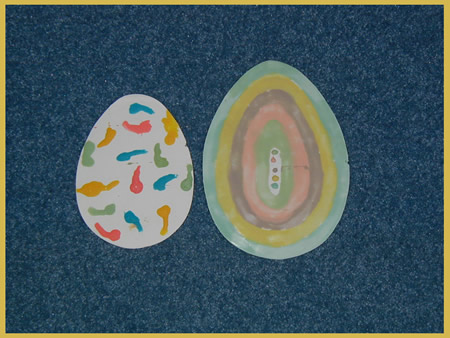 Evaporated Milk Egg
Materials Needed:

Food coloring (different colors)


White Tag board


Evaporated milk


Paint brushes

Template
What to Do:

Using template, trace and cut out eggs onto white poster board.


Using several different cups, mix evaporated milk with different colors of food coloring.


Invite children to use the evaporated milk mixture to paint designs on eggs.
[

Back

] [

Send to a friend

] [

Print Preview

]
Comments
Be the first to leave a comment! (Note: You must be logged in to leave a comment.)