Bird Visor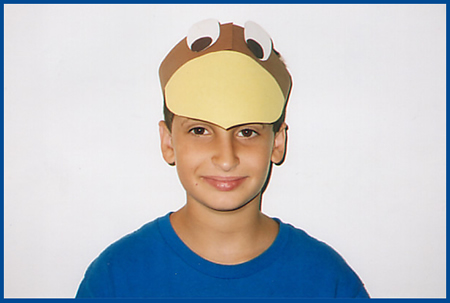 Bird Visor
Materials Needed:

Construction paper (yellow, brown, black, and white)


Stapler and Staples


Glue

Template
What to Do:

Using template, trace/copy and cut out:
- Beaks onto yellow construction paper.
- Eyes onto white construction paper.
- Pupils onto black construction paper.

Cut a 2 inch wide band out of brown construction paper (you may have to staple two pieces together to fit child's head or use a sentence strip).


Instruct children to glue:
- Pupils onto white part of eye.
- Beak onto headband by overlapping it onto the backside of the headband.
- Eyes onto front side of headband.

Staple headband together so it fits around the child's head.
[

Back

] [

Send to a friend

] [

Print Preview

]
Comments
Be the first to leave a comment! (Note: You must be logged in to leave a comment.)