Picture Puzzle Card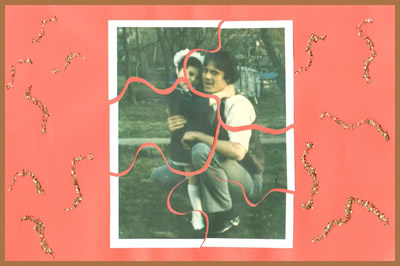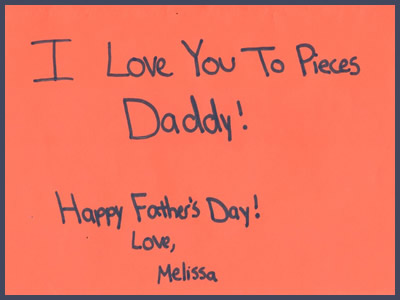 Picture Puzzle Card
Materials Needed:

Construction Paper (any color)

Picture of Child

Glue

Decorative Items (i.e. glitter, stickers, sequins)

Marker
What to Do:

Fold construction paper in half to make a card.

Take picure of child with or without dad and cut into puzzle pieces.

Glue pieces onto middle of cover, leaving space between each piece to make it look like the puzzle pieces are almost together.

Decorate outside of card.

Open card and write on inside "I Love You to Pieces" and "Happy Father's Day".

Have child write their name or somehow personalize their card to their daddy.
[

Back

] [

Send to a friend

] [

Print Preview

]
Comments
Be the first to leave a comment! (Note: You must be logged in to leave a comment.)