Hole Punch Colorful Circle Art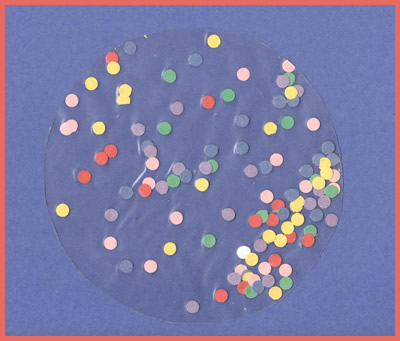 Hole Punch Colorful Circle Art
Materials Needed:


Hole puncher


Hole punches in various colors (the punched out hole after using the hole puncher)


Contact paper


Scissors
What to Do:


Collect hole punches in many colors for this activity.


Provide the art center with colorful hole punches and contact paper cut into circles.


Invite children to come to the art center to explore the materials provided.
[

Back

] [

Send to a friend

] [

Print Preview

]
Comments
Be the first to leave a comment! (Note: You must be logged in to leave a comment.)