Beach Scene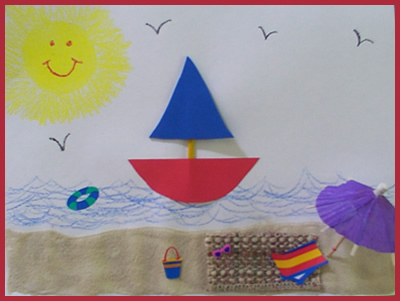 Beach Scene
Materials Needed:

White construction paper

Sand

Stickers

Crayons

Variety of art materials (i.e. foam sheet, mini paper umbrella, craft sticks, material scraps)

Glue
What to Do:

On white construction paper, instruct children glue sand on bottom of the page (turning the page horizontally) and allow for it to dry.

Using the variety of art materials provided, invite children to design what they think a beach scene would look like.
[

Back

] [

Send to a friend

] [

Print Preview

]
Comments
Be the first to leave a comment! (Note: You must be logged in to leave a comment.)