Spider Hands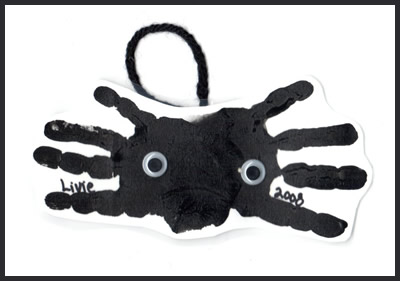 Spider Hands
Materials Needed:

Black paint

White paper

Wiggly eyes

Glue

Paint brush

Black string

Scissors
What to Do:

Paint children's hands black painting all of the fingers except the thumbs.

Assist children with stamping the right hand down with the fingers towards the left and the left hand down with the fingers to the right, overlapping the bottom of the palms.

Allow paint to dry.

Laminate if possible for durability and instruct child to attach two wiggly eyes.

Attach a black string to the top and hang to display.
[

Back

] [

Send to a friend

] [

Print Preview

]
Comments
Be the first to leave a comment! (Note: You must be logged in to leave a comment.)