Maracas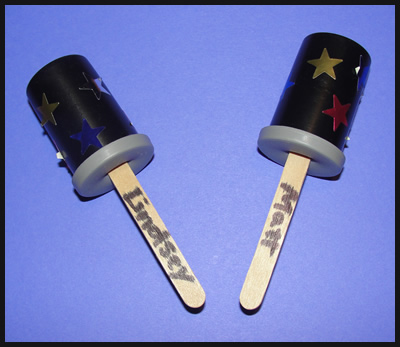 Maracas
Materials Needed:

Film canisters with lid

Craft sticks

Stickers

Beans/rice/popcorn kernels

Glue

Cutting implement (e.g. scissors, craft utility knife)
What to Do:

Take tops off film canisters and instruct children to fill canisters ½ to ¾ full with dried beans/rice/popcorn.

Cut slits in the center of the film canister covers wide enough to slip a craft stick into (this step should be done by an adult).

Glue cover onto film canister.

Write child's name on the craft stick and slide them into the slits in the covers.

Invite the children to decorate the film canisters using stickers.
[

Back

] [

Send to a friend

] [

Print Preview

]
Comments
Be the first to leave a comment! (Note: You must be logged in to leave a comment.)